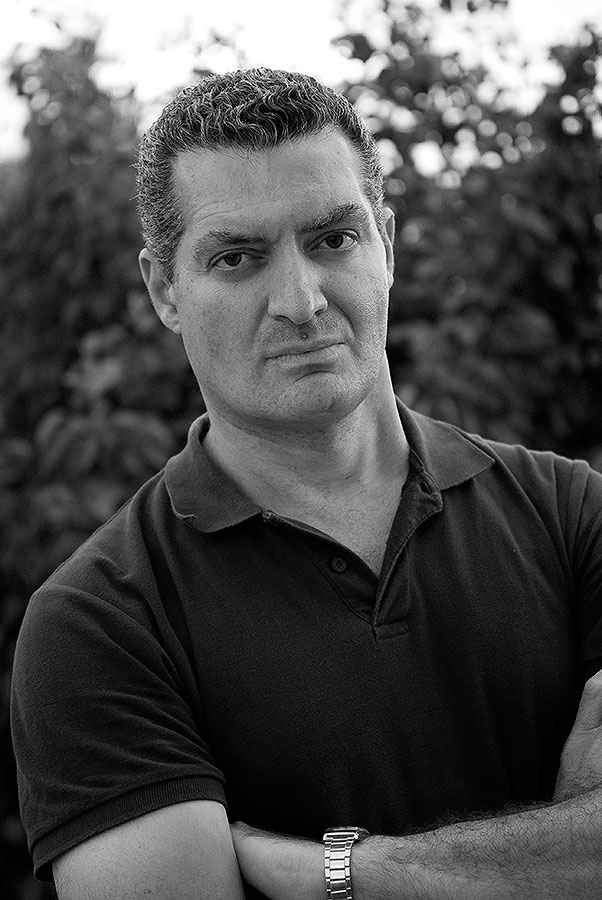 Born in Athens. He completed his studies in Painting at Evangelos Dimitreas' Workshop in 1990-1991 (Department of Visual and Applied Arts), Triantafyllos Patraskidis' Workshop (1991-1992) and Dimitris Mytaras' Workshop (1992-1996). He pursued studies in Sculpture at Eythymios Panourgias' Workshop (1996-1999) and Afroditi Liti's Workshop (2014-2015) and in Engraving at Thanasis Exarxopoulos' and Ioannis Papadakis' Workshops (1993-1995) at the School of Fine Arts in Athens (Degree in Painting 1996, Sculpture 2015). He is a scholar of the State Scholarships Foundation (IKY) in the Royal Academy of Art the Hague (1995). He has participated in a plethora of collective exhibitions in Athens, Thessaloniki and Korinthos.
He has received notable distinctions both in local and national competitions.
He has obtained significant teaching experience in visual arts both at the private and public sector from 1998 till to date.
Since 1991 he has been actively involved in the collection, study and recording of the Greek toy and disposes one of the most complete collections of Greek toys.
He has produced numerous reports related to the educational value of the visual arts and the toy within the educational system.